THE HOUSES OF THESE CELEBRITIES LEAVE US WITHOUT WORDS.
Phil McGraw – Beverly Hills, $5.75 Million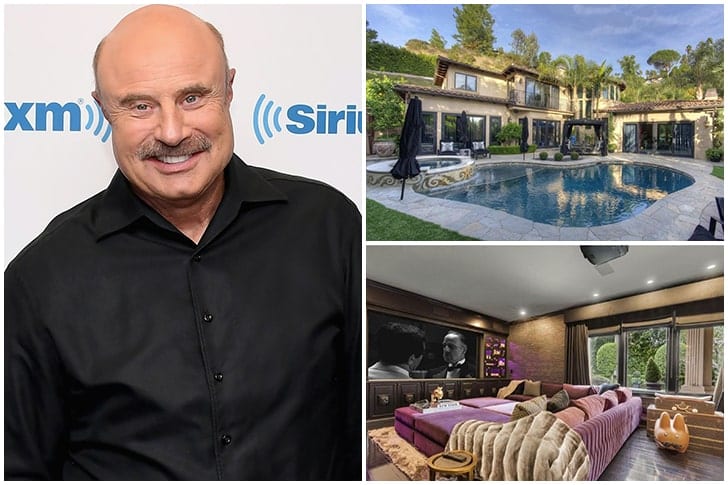 Dr. Phil is a recognized TV psychologist across the globe and when he's done with a day's work, he could have retreated to the pictured in Beverly Hills. Dr, Phil purchased the estate with his wife Robin back in 2007 but they never used the house.
Dr. Phil's son Jordan lives at the residence according to listing agents, but the couple decided to sell it for $5.75 million. The 6,170 square foot spread covers two floors and it's decked out amenities like a custom wet bar. Dr. Phil offloaded another Beverly Hills enclave in 2011 for $12 million.