The Portraits Of These Sisters Over The Years Will Warm Anyone's Heart
Many pictures in this digital era no longer tell stories or convey emotions; they just look good. But for photographer Nicholas Nixon, whose pictures have been portrayed in museums and major exhibitions worldwide, that has never been the case.
His famous collection of portraits of the Brown sisters have drawn tears from even the most unconcerned individuals. Such is the emotional quality of the black and white photographs that have spanned over four decades. They've been captured by Nixon once every year since 1975. Although his camera reveals so little about the sisters, their changing faces portray a brutal reality most of us are afraid to face.
Second Time's The Charm, 1975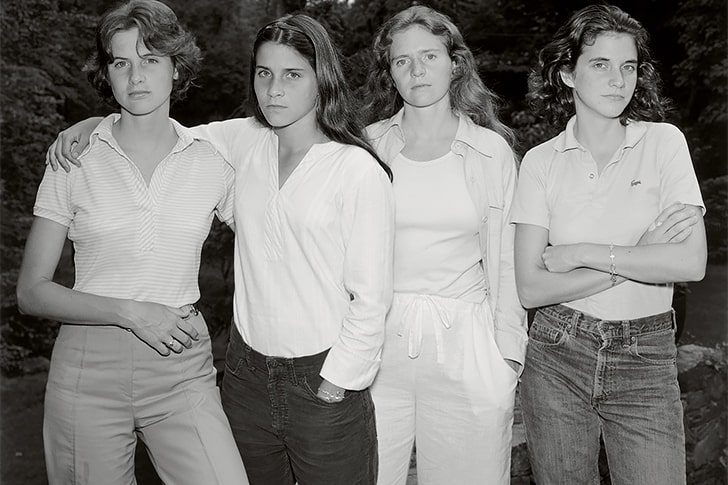 It all started from a weekend family dinner. Nicholas Nixon was with his wife Bebe at her parent's house. Also present were Bebe's three younger sisters; Heather, Laurie, and Mimi. As Nixon put it, the dinner was a bit of a boring affair. Out of a need to spice things up, he convinced the four sisters to follow him outside for a family portrait.
That was in 1974, but he disliked the version he took that year and discarded the negative. He convinced the sisters to pose for another shot in 1975, placing them in this particular order: (from left to right) Heather, Mimi, Bebe, and Laurie.